WhatsNew:
Sign up today for Golfweek's FREE newletters reporting on the latest and greatest happenings in the game of golf.
THE LIGHTHOUSE INVITATIONAL
SEPTEMBER 17 - 20, 2020
The Sea Pines Resort is hosting the second annual Lighthouse Invitational, four-day golf tournament this fall, offering the ultimate golfing experience with play on all three of its championship courses and exclusive privileges and amenities, including an opening night reception and putting contest at the famed Harbour Town Golf Links. Click below for more info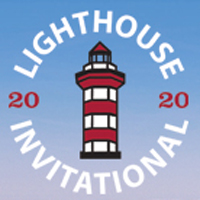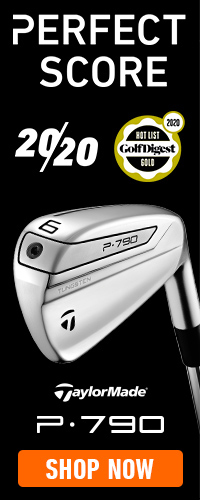 All online payments may include payment processing fees
IF YOU HAVE NOT FILLED OUT AN APPLICATION FOR 2020, PLEASE RETURN TO THIS LINK AND FILL OUT THE FORM. THIS FORM IS REQUIRED TO PLAY ON THE SENIOR AMATEUR TOUR.
2020 MEMBERSHIP INCLUDES: 1-Year Tour Membership
Tour Goodie Bag with logoed hat and golf shirt
Ability to play on any Senior Amateur Tour event Nationwide
2020 CENTRAL CAROLINA SENIOR RENEWAL MEMBERSHIP $78.00
2020 CENTRAL CAROLINA SENIOR NEW MEMBERSHIP $103.00
2020 Central Carolina Sr & Golfweek Combo Membership $145.00
Please use the Paypal buttons below to pay for Tournaments
All individual tournament fees are paid directly to the local tour director and are not in the control or possession of Senior Amateur Tour. Accordingly, any requests for refunds for any tournaments must be made directly to the local tour director.
Pre-Season - No Points The Legacy Golf Links 1/25/2020
Ice Breaker @ Sea Pines Resort (Regional or Combo Event) Atlantic Dunes 2/3/2020
(Regional or Combo Event) Heron Point 2/4/2020
Pre-Season - No Points Longleaf 2/15/2020
Devils Ridge CC 3/12/2020
D3 Senior Classic (Cancelled) Pinewood CC 3/19/2020
Saturday The Legacy Golf Links 3/21/2020
Chuck Smith Construction Challenge The Golf Club at Quail Ridge GC 3/26/2020
Saturday - AC Auto Open Sapona Ridge CC 4/25/2020
Carolina Trace (Lake) 5/7/2020
Saturday Hyland Resort 5/9/2020
Smiley's Golf Colonial CC 5/14/2020
The Golf Club at Quail Ridge GC 5/28/2020
Last tournament of 1st half The Challenge 6/4/2020
D3 Senior Classic - Saturday Southern Pines (Elks Club) 6/6/2020
TurfMasters Classic Stoney Creek Golf Club 6/11/2020
Bryan Park (Players) 6/25/2020
Sandhills Regional (Regional or Combo Event) Mid Pines Resort 7/14/2020
Creek Course Carolina Trace (Creek) 8/6/2020
Willow Creek CC 8/13/2020
Senior Open - (Regional or Combo Event) The Peninsula CC 8/17/2020
Senior Open (Regional or Combo Event) Northstone CC 8/18/2020
The Golf Club at Quail Ridge GC 8/20/2020
Bryan Park (Champ) 8/27/2020
Southern Pines (Elks Club) 9/10/2020
Monday 12 Oaks CC 9/14/2020
Final tournament for 2nd half points Pinewild (Magnolia) 9/24/2020