2021 Tour Championship
WhatsNew: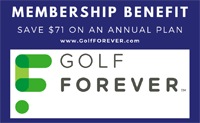 Sign up today for Golfweek's FREE newletters reporting on the latest and greatest happenings in the game of golf.
Tuesday, October 19th
The TaylorMade Skins Game at Arthur Hills GC in Palmetto Dunes
The Senior Amateur Tour will host the annual skins game on Tuesday, October 19th before the Tour Championship. Arthur Hills Golf Club palmettodunes.com will be the host course for the 1:00pm shotgun start. The skins game is limited to the first 128 paid players. 
Cost: $100 per player which includes green fee/cart fee/range balls and skins money for the pot.
Skins:$3200.00 guaranteed skins pot for total field of 128 players. Skins pots will be divided by number of players in Champ & A Flight for one skins pot and B & C Flight for another skins pot.
Tees: (Pick up after Par)
Champ & A: White (6200)
B & C: Gold (6000)
Women Green (5000)
Time: 1:00pm shotgun start. All players must be checked in by 12:00 (No exceptions).

In the case of a Tie: Before you tee off you will be given a ticket. If all the skins are cancelled, then we will draw names and 2 winners from each pot will split the money.
Only the first 128 paid players will be accepted. (No payments can be made at the course!)
This payment is ONLY for the 2021 TaylorMade Skins Game on Oct. 19.
It is NOT for daily skins during the 36 Hole Tour Championship. Skins for the tournament will be paid at the course before the first round.
Fee: Your $100 entry fee will be your registration and must be paid before you are officially entered.